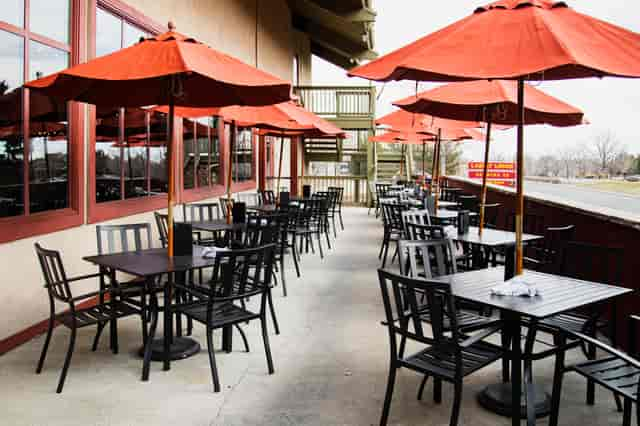 Welcome, Friends!
At Lariat Lodge, we are all about the people! Meet our staff and friends below, or better yet, come in and say hello. We'd love to see you.
VIEWS & BREWS & DOGS, OH MY!
No joke, we have Evergreen's best patio. Why? Where do we start? The views? The Bark Garten? The friendly neighbors and staff? The Angry Elk? Come find out for yourself. (pro tip: the patio is just as awesome in the winter.)

Our Littleton location also boasts great patios! They overlook the rolling foothills and provide a sprawling view just South of the world famous Red Rocks Amphitheatre. We are also in the process of opening a Bark Garten on the North side of the Littleton location for hikers, bikers and outdoor enthusiasts to bring their furry friends.
Lariat Lodge Swag
Coming Soon!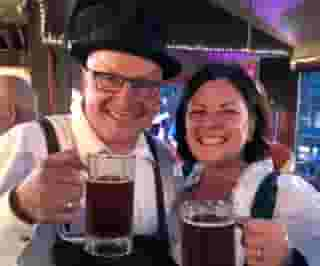 Debbie and Anders Ruikka
Known lovingly as 'Mom and 'Ders' by the team at the breweries, Debbie and Anders are the proud owners of Lariat Lodge. After raising 6 children in a blended family, they intended to "downsize" their home (and quite frankly wanted to slow down their busy lives). However, after stumbling upon the historical building in Evergreen which would become Lariat Lodge's first location, a new dream quickly immerged – they wanted to open the first brew pub in Evergreen, CO. They purchased the property and spent the next 2 years living in the 1920's building. After much time and labor, Lariat Lodge Brewing Co. opened it's first set of doors on Halloween of 2015 in Evergreen. Now, they own more square footage, are busier than ever, and have more "children" than they did before the attempted downsize, but they wouldn't have it any other way. This is their dream come true – a dream that, at one point, they didn't even know they had.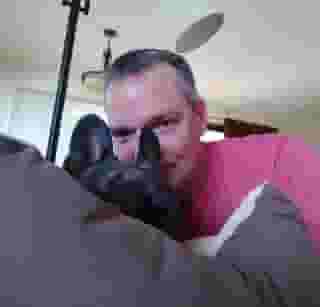 Eric Rode
Eric Rode is the master-mind behind all-things-beer at Lariat Lodge. As head brewer and part owner, Rode is committed to putting Lariat Lodge on the map of craft beer. His years of experience and desire to be unique allow Lariat Lodge to continually expand our brand of beer. Rode and his wife, Margaret, have a long-standing friendship with Anders and Debbie and were a part of the planning for the Evergreen location from day 1. Fun facts about Rode: He lives only 2 blocks from the Evergreen location and enjoys walking to work. He also has a mysterious love of garden gnomes.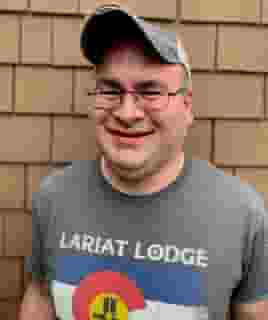 Thomas Woodard
Thomas is kind of the "glue" that holds us all together here at Lariat Lodge. He originally started as the kitchen manager of our Evergreen location, but quickly began filling much bigger shoes. He is involved with every aspect of the operations for both locations. Thomas has one of the biggest hearts on our team. Although he tries to be tough and serious all the time, he is often seen going out of his way to help someone or playing a practical joke on a co-worker. He holds a very high set of standards for the team and the company alike. It's his ability to dream and his drive that continue to push Lariat Lodge to the next level.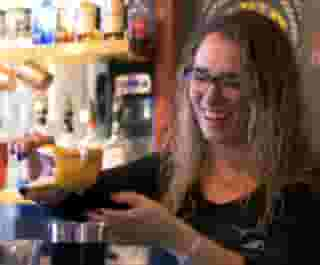 Cheyenne Riefenberg
The list of nicknames that both staff and regulars have for Chey is too long to list. Her bubbly personality, positive attitude and loud, contagious laugh is impossible to miss at Lariat Lodge. She has been a part of the team for a long time and has never stopped growing. She is now working as a manager of our second location and plays a major part in the entire operation of the company. Chey is often referred to as "the other sister" because she has grown so close with the family that she is stuck forever – just kidding, but not really. Cha-nee-nee is one of a kind and is a crucial part of our team.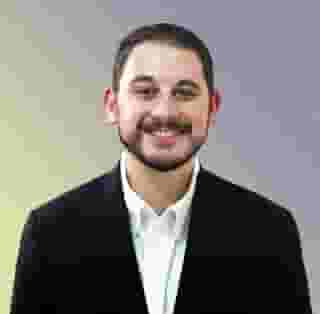 Mike Naifeh
With over 15 years of experience, Mike brings a sense of community and culture. He has worked virtually every position in a restaurant from cooking, serving, creating craft cocktails and serving craft beer, to running the front of house, planning events, and coordinating marketing efforts. He even trained as an assistant brewer for a short period. After a few years working for a branding and strategy firm, he decided to get back to his love of great beer, great food and great people. In his free time he enjoys creating recipes, writing music and snuggling with his two young boys.