Back To Menu
Burgers, Sandwiches and Wraps
$16
B.L.A.T.
Toasted Jalapeno Cheddar Sourdough, Lemon Aioli, Leaf Lettuce, Bacon, Tomato and Avocado.

Choice of side: french fries, BBQ chips or coleslaw
Premium sides: sweet potato fries, mac n' cheese, green chili, side salad or side caesar
Have you tried this item? Pop it!
Help other diners know what to expect by sharing your experience.
Photo Gallery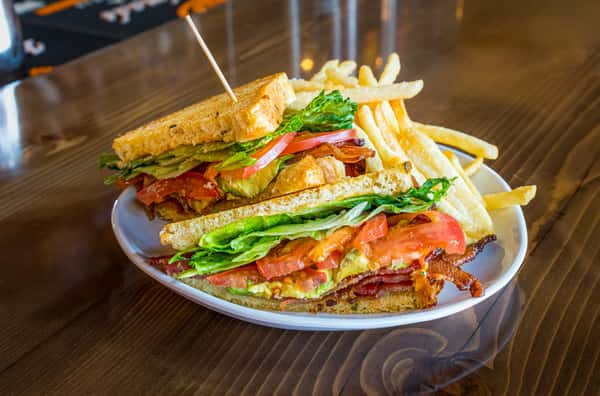 Back To Menu
Burgers, Sandwiches and Wraps
$16
B.L.A.T.
Toasted Jalapeno Cheddar Sourdough, Lemon Aioli, Leaf Lettuce, Bacon, Tomato and Avocado.

Choice of side: french fries, BBQ chips or coleslaw
Premium sides: sweet potato fries, mac n' cheese, green chili, side salad or side caesar
Back To Menu