3 Signs That You've Walked into the Best Restaurant in Littleton, Colorado
3 Signs That You've Walked into the Best Restaurant in Littleton, Colorado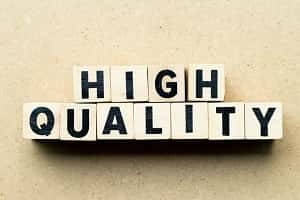 There are many great Littleton restaurants that welcome their guests with great, friendly, yet comfortably elegant atmosphere and excellent food, but there are features that only the best of these places share. Here are some:
Something unique about the atmosphere – whatever style you prefer when you look at the way a restaurant is arranged and furnished, there is a sense of style and comfort that is welcoming and attractive to everyone. This sense of style is a feature that only the best restaurants in Littleton CO possess and you will feel it the second you enter the place.
The customer is really king and queen – the best restaurants know how important it is to treat customers as royalty. The waiters in these places are at your service even before you could make a sign to call them, but they are never too pushy.
The foods and beverages are all out of this world – you might say that you don't like this ingredient or that, you might say that you prefer beef to fish and that you will never eat cauliflower, no matter what. The best restaurants can show you a completely different phase of the ingredients in the dishes they prepare, in their interpretation there is no boring ingredient. The beverages in these restaurants are also selected with the highest level of care, from the finest producers.