Fine Dining Choices You Need to Check Out in Littleton, CO
Fine Dining Choices You Need to Check Out in Littleton, CO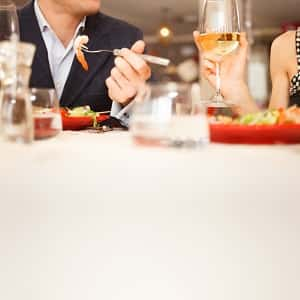 Littleton is a Denver suburb that has its own charm, which separates it from the city. There are lots of things to visit and discover here, and besides them, why not find some time to check out some find some fine dining choices?
There are quite a few fine dining options in Littleton that you might want to consider, depending on your culinary preferences. Keep in mind the brunch Littleton options too!
If you are into American cuisine and love a good pint too, you should pay a visit to the Lariat Lodge, where you can enjoy a splendid selection of craft beer, delicious burgers & sandwiches, and fancy cooked meals that will make your mouth water. While here, you have to try the Hazy Boy IPA and the Gogmagog, some of the most intriguing beers offered by the brewery.
Another unique fine dining choice is NoNo's Café, which is reserved for Cajun classics. You will get a culinary sojourn into New Orleans, including the dessert menu, which features classics such as the pumpkin bread pudding.
Wine enthusiasts may find Jaja Bistro lovely, with its selection of wines from the Cote d'Azur and complementing meals, including moules and frites, in a friendly décor, inspired by French country houses.