Why Littleton Breweries Are So Memorable
Why Littleton Breweries Are So Memorable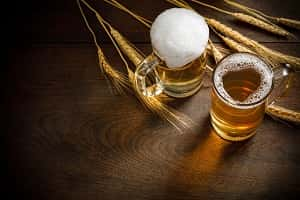 Colorado's beer scene, in general, is diverse and vast, and Littleton makes no exception. Many craftsmen and master brewers ply their fermenting skills here, and some of their breweries are truly memorable. That's mostly because of the wide variety of craft beers they produce Brown Ale, Indian Pale Ale (American IPA), Porter, Baltic Porter, Stout, Imperial Stout, Irish Stout, Irish Red Ale, Blonde, Ginger beer, Fruity Beers, and more.
Craft beer is the artistic expression of a new generation of entrepreneurs who have put their talent in the service of rediscovering the taste in beer. Making a new beer, combining malt hops and yeast from many parts of the world to create a taste you have been dreaming of, a unique beer taste that no one has ever made is a modern form of art.
And, it's good for your health!
Craft beer is neither pasteurized nor filtered. The two processes are done to extend the beer's life significantly and increase its clarity and microbiological stability. Still, they affect the product's taste, color, and natural character.
You can have a great tasting brewery Littleton CO experience if you visit brewpubs such as Lariat Lodge Brewing Company! Besides their beers, this place is also worth visiting because they pair beer and food. You will be hooked, and the excellent flavors will blow you away and whet your palate.