Why Littleton Restaurants Are Known for Their Quality Beverages
Why Littleton Restaurants Are Known for Their Quality Beverages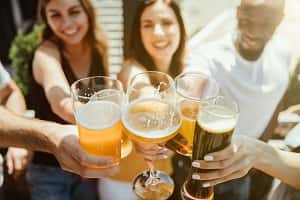 The collaboration between Littleton restaurants and breweries goes back to many decades, being a collaboration that has brought delight for local customers as well as for visitors who came to Colorado to see its natural beauties as well as to taste its wonderful dishes and beverages. Here are some things that will convince you to
check out local places and search for the best restaurants near me
too:
A varied restaurant scenery, but all of them offering quality food – whatever restaurant style you prefer, whether it is elegance or cozy simplicity that you are looking for, you will surely find the kind of place that you like in Littleton. Whatever place you choose to enter, you will find real, wholesome dishes that will leave your taste buds mesmerized.
Every dish has a matching beverage – whether a special kind of pale ale, a single malt whiskey or a fancy cocktail is what goes best with your hearty dish, your waiter will be able to recommend you the best fit, the pairing to your dish that will highlight the flavors in your food and will lift your spirits.
A friendly attention to details – what makes local restaurants stand out so much is the personnel, always knowledgeable and attentive, always responding lightning fast to any call and always being able to recommend the dish-beverage combination that best matches the occasion and the preferences of the guests.